Responding to Environmental difficulties is a challenging proposition keeping Aesthetics, Technology & comfort in check. However with the green concept paving way residential Societies have sworn to battle the précis by accepting and running on techniques that are environment-friendly and make the best use of available resources.
To meet these necessary demands, Enviro, the Facilities management arm of Vatika group, hosts a multitude of green practices amongst both its external and internal residential clients that ensure a healthier environment with optimized waste disposal.
Enviro covers a total of 25 residential sites with a sewage treatment plant installed that generates 6.1 MLD of treated water, mainly used in flushing and horticulture purposes. These internal sites cover Vatika INXT, Vatika INXT 2, Vatika InfoTech City and Vatika Town Square as well.
The sewage treatment plant across these sites recycles untreated water to 100% and supplies it within the premises for landscaping and horticulture objectives.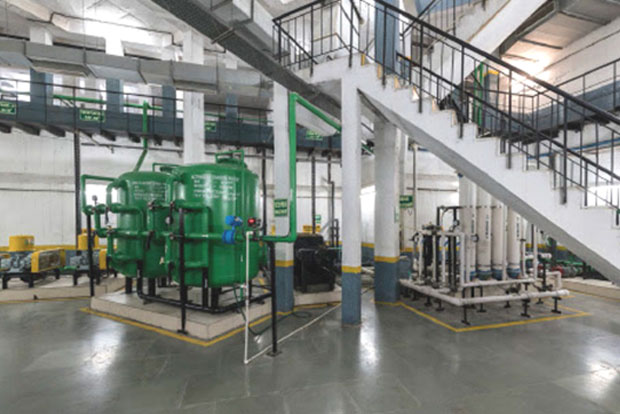 (Sewage Treatment Plant at Vatika INXT)
The same process is carried out at the external client sites where 3.3 MLD of treated water is generated, standing at a total of 9.9 MLD of usable water each month.
To generate organic manure for horticulture and landscaping, vermi-composting pits are installed across all internal residential clients.

(Vermi Compost Pits)
This process involves various species of worms, usually Red Wigglers, white worms, and other earthworms, to create a concoction of decomposing vegetables, food waste, plant waste and vermi-cast. The concoction adds up to a humungous 500 Kgs each month and helps in generating quality manure that is put to use by the integrated facilities management services at these buildings for maintaining the green belt around the clients' vicinity. Many clients regularly take manure from us, for their Gardens and kitchen gardens.
For building management services slender energy consumption is ensured by incorporating solar plants that save 36770 KW/Hr of electricity and generate 32332 KW/Hr of energy to run the electrical appliances within the premises.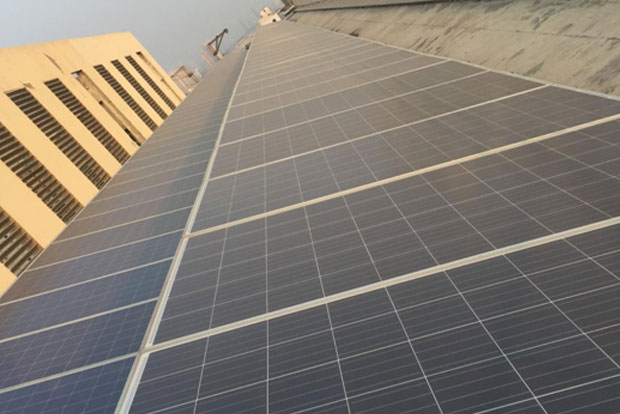 (Solar Plant installed at all residential buildings)
These Solar Plants have been put up across all Vatika Building Residential & Commercial at a substantial cost, but Going Green is intrinsic to our Ethos.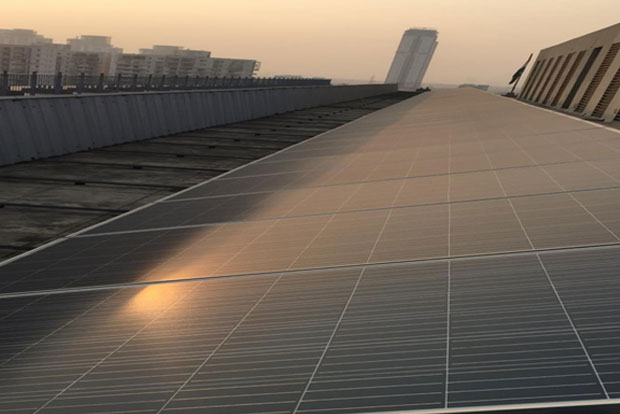 Ramprastha, Sai Vatika, Jaguar, and Good Earth are a few such residential clients where Enviro has deployed a segregated waste disposal plan to effectively dispose of wasteful items. Categorized as organic waste – Dark Green, dry waste – Blue Bin and E-waste – Black Bin, the waste after collection is handed over to the concerned authorities at the end of the day.
Apart from waste management, Rainwater harvesting is also followed by collecting water from the rains into underground reservoirs. The collected water is then treated with an adequate concentration of chlorine for enhanced sanitization and put to use for further in-house procedures. A total of more than 500 gallons of water is harvested from this technique which saves on water usage from pipelines and hence the bill generated.

(Rainwater Harvesting Pits)
Enviro pledged to go green by means of having introduced 8000+ bicycles for covering the last minute mile through Mobycy – The online application for providing safer and pollution free rides to users. One can book and unlock a bicycle through the app and park it at a safe place after use for the next user to find it. The process is completely app driven, hassle free and has encouraged as many as 6000+ users from the client sites to ride back home on a daily basis. Additionally, carpooling solutions as Sride and Quickride have also stepped forward to partner with Enviro in an endeavor to reduce the carbon footprint.
With a 100% compliance model Enviro is a diligent provider of quality integrated facility management services to societies with a green approach in managing operations. It aims at leveling up; keeping in mind the environment prospers along while it can change the face of facilities management in both the residential and commercial arenas.