Living in society could be as warm and welcoming, to begin with, but is it really worth the trust? Contemporary residential areas are racing against the clock to find a permanent solution to visitor tracking. Wouldn't it be nice if you could seamlessly manage and track guests, daily wage workers, servants, or laborers of your residential society?
Well, fret no more, say hello to the Visitor Management system! It cleanly maintains a record of the visitor's whereabouts, and their entry and exit timings. Read on to delve into a revamped check-in experience and ensure a healthy environment for you and your family.
How can I help you?
Quick Notifications
As soon as a guest checks in, the host is sent an instant alert about the same, thereby saving time. This also augments in reducing inefficiencies which could have taken place during manual communication.
Easy Check-In Options
Our contactless assistance renders the guest with a quick and easy check-in via scanning a QR code or through their personal device. This confirms the entry followed by a secured notification.
Advanced Facility Management
The system instantly scans using facial recognition options. Aside from this, it ensures accuracy and authenticity through an OTP verification as well.
Manage Visitor Access
You can now easily send the visitor an invitation with a few clicks. Additionally, you can efficiently monitor workplace traffic amid locations and authorize visit requests.
Offers Plausible Customization
It further helps by configuring unique workflows requisite for every visitor category. This facilitates to customize the visitor process for every location.
Analyzes and Updates Data
Moreover, it makes data-driven decisions as per the location demands. It revamps the process of arrivals, deliveries, and purchases. It accesses the data information to come up with accurate answers.
Perks and Pluses
You can Book Online
Visitor Management System integrates a branded and consistent experience for all of its customers. Hence, it has made it really simple for a user to book an appointment online, which costs nothing.
Security above All
Visitor automatically captures the image of each and every visitor who accesses your location. Not just that, it stores the images in your own portal for a better convenience, and easy retrieval.
Yes, to Offline Registration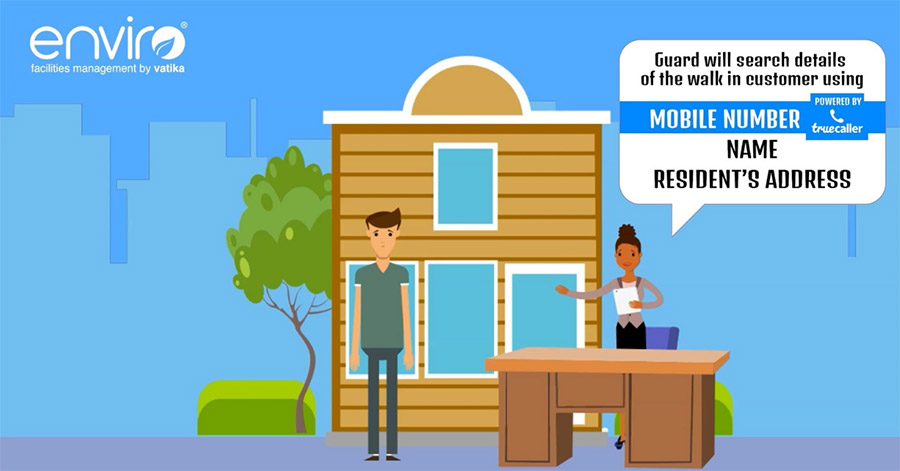 The system also demands the visitor to feed in their personal details manually. This includes specific details, such as their name, phone number, address, and all the necessary details about the person they are meeting.
Notifications to the Host
Visitor Management system sends an automatic notification to the host as soon the quest arrives. This could be via SMS, or email, as chosen by the host. Also, you can document the visit schedules of your guest, this ensures accurate attendance as well as true billing to the both parties.
Provision of E-sign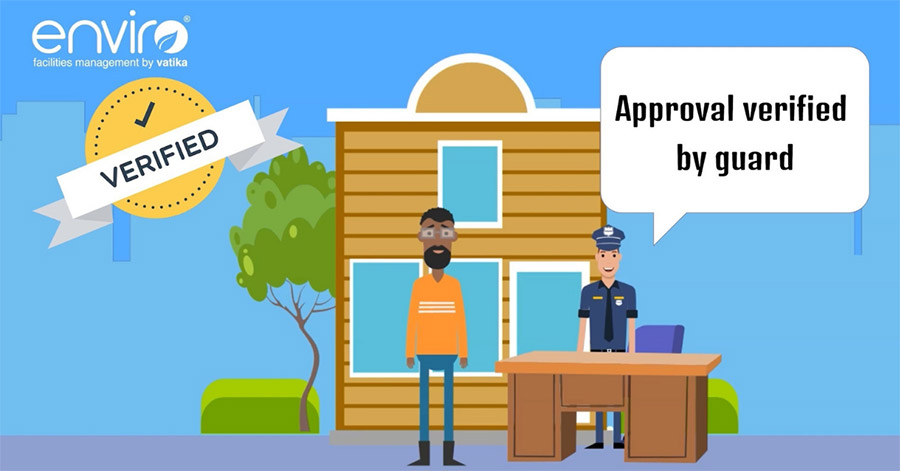 Visitors are allowed access only with their approved digitalized signatures into the societal premises.
Install Visitor Management System today itself and pave the way to a safer and healthier residential campus. On top of that, you can add your personalized brand logo and customized badges. Be assured of the top of security coupled with an enticing welcome screen. Upgrade your check-in process now and switch to the ultimate luxury of safety.