Post-COVID, Integrated Facility Management Services (IFMSs) are the way to go because they enable residential societies to run smoothly without the need for social contact. In this era when minimal contact can mean contacting the Covid-19 virus, social distancing and other safety measures are a priority.
This pandemic period has also resulted in more people working from home which means that there are more people in the residential areas at all hours of the day. It is therefore easy to spread the virus from one person to another if the management as well as the residents do not take the necessary precaution measures.
For a combination of the above reasons, facility management services for societies has emerged as one of the best ways to limit contact and still manage residential societies effectively. With IFMS, residential societies can optimize the use of space and integrate facilities by investing in cost-effective solutions for housekeeping services, catering services, air conditioning, fire security, and security among others.
What Do Integrated Facility Management Services Include?
IFMS is a facility and financial management information system that focuses on creating a sustainable environment. For residential societies, IFMS aims to do the following:
• Integrating technology and processes to maintain a proper functioning living and working environment especially during this pandemic era where most people are staying and working from home.
• Optimizing assets and facilitating customized services to ensure efficient use of resources and concurrent running of different activities within the residential society.
• Ensuring improved technology and an effective management system from cleaning services, housekeeping to utility services, and infrastructure support and maintenance.
Why IFMS IS So Needed in Residential Societies Post-COVID?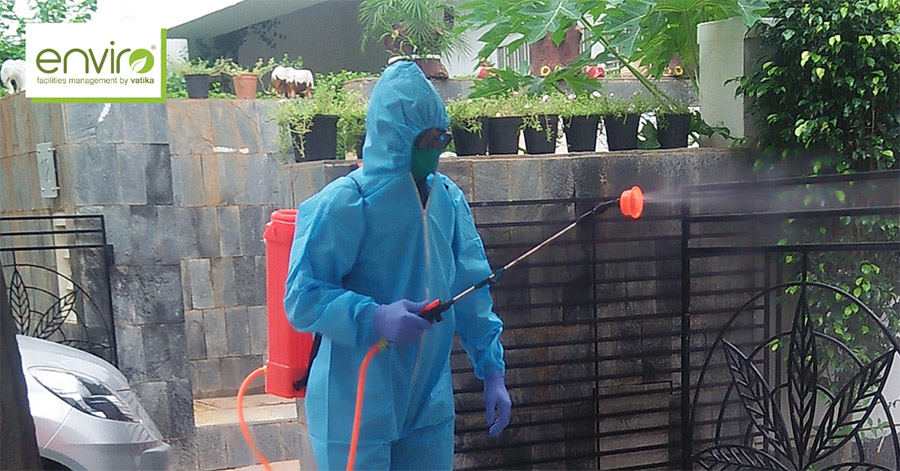 The real estate and residential market is currently witnessing growth and Integrated Facility Management Services is a lubricant that helps save costs, energy, time, and resources when running residential societies. This effective management system is now just as important for the residential sector as it is for the commercial sector.
The good thing with IFMS is that it can be outsourced and also grow with the growth of these societies hence removing the complexity of managing individual resources and services associated with facility management services for societies. As such, it becomes easy to maintain and ensure functionality and efficiency by integrating technology, place, people, and processes.
Post-COVID, the need for better security and safety as well as professional maintenance of resources and comfort is fast making IFMS an essential investment for residential societies. IFMS have also made it possible and easy to manage energy effectively, preventing wastage, and ensuring the smooth running of infrastructure.